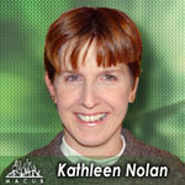 Dear Colleague: Welcome to the MACUB web site
I encourage you to use this site to learn more about MACUB , its activities and the benefits of membership.
MACUB's membership presently includes biologists from 71 colleges and universities in the New York–New Jersey-Connecticut Metropolitan Region. Membership and participation can greatly enhance your ability to network with your colleagues from this area.
In the last few years, MACUB has held Annual Conferences with exceptional programs and keynote speakers such as Lynn Margulis, James Watson, Neil Campbell, Eugenie Clarke, Robin Cotton, Rickie Lewis, Bruce Alberts, Barry Commoner, Harold Varmus and others.
Other Activities that MACUB has presented recently include a mini-conference with activities at the Pocono Environmental Education Center and at the FERNWOOD Hotel and Country Club. Additionally, there have been mini-conferences to Bear Mountain and the Museum of Natural History. The Horseshoe Crab Mini-Conference and Celebration in collaboration with Gateway National Park, and the weekend field trip to Tulle, New York where we studied and collected fossils were other Spring activities.
"IN VIVO" is published three times per school year. It contains peer-reviewed papers contributed by members with results of their research activities in biology or biology education, information about MACUB activities, and abstracts of those who presented posters at the Annual Conferences. As a member of MACUB, you are invited to write and contribute articles to "IN VIVO".
Sincerely,
Kathleen Nolan
President – MACUB
Contact us
Phone: 718-489-5439
fax: 718-522-1274