MARINE BIO: INTO THE DEEP AND ON THE EDGE SPEAKERS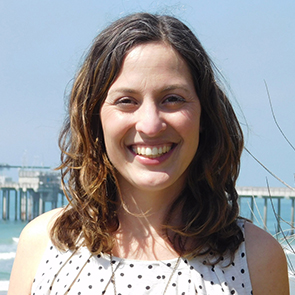 Amanda N. Netburn. Ph.D.
Amanda N. Netburn. Ph.D., is an Oceanoaapher at NOAA's Office of Ocean Exploration and Research, where she leads the effort to incorporate water column observations and sampling into the exploration paradigm. This is accomplished through advising on NOAA Ship Okeanos Explorer and other expeditions, supporting NOAA grants programs, and developing novel partnerships. Amanda has a PhD in Oceanography and a Masters degree in Marine Conservation and Biodiverty from the Scripps Institution of Oceanography at UC San Diego. For her dissertation research, she studied the effects of deep hypoxic waters on the physiology and distributions of mesopelagic fishes off of southern California. In the past, Amanda has research d sustainable seafood at a non-governmental organization, taught SCUBA, captained small boats, and worked in aquaculture. She has sailed on fifteen oceanographic cruises, and uses submersible technologies, acoustics, and trawling to explore the mesopelagic zone, including leading many midwater ROV' surveys remotely via telepresence.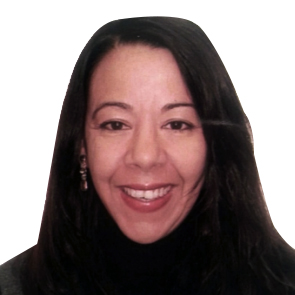 Christina P. Colon. Ph.D.
Christina P. Colon. Ph.D., is an Associate Professor of Biology at Kingsborough Community College. Her classroom and campus-wide work emphasize civic engagement through citizen science which promotes concern for local species and ecosystems. She regularly involves her students in her research on horseshoe crabs in Jamaica Bay, and shares information about her work in Southeast Asia on seed dispersal in carnivores. She conducts SoTL research on the impact of active learning on students and maximizes the opportunities for students to engage in active learning as Chair of the Eco-Festival Committee, mentor for students in Bridges to the Baccalaureate, C-STEP, and the CUNY Research Scholars Program. She is an active member of the Jamaica Bay Task Force, Science and Resilience Institute at Jamaica Bay, CUNY 2020 Planning Committee, and the New York Marine Science Consortium, all with the combined objective of promoting green jobs, green infrastructure and a green future for New York and New Yorkers (including the crabs).